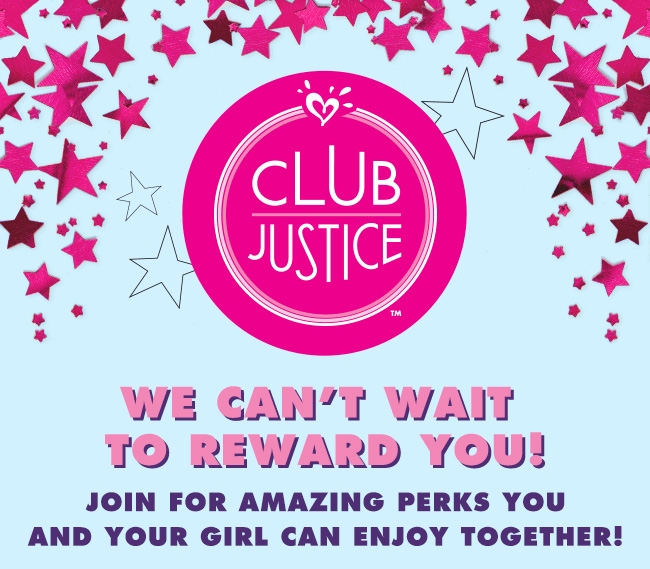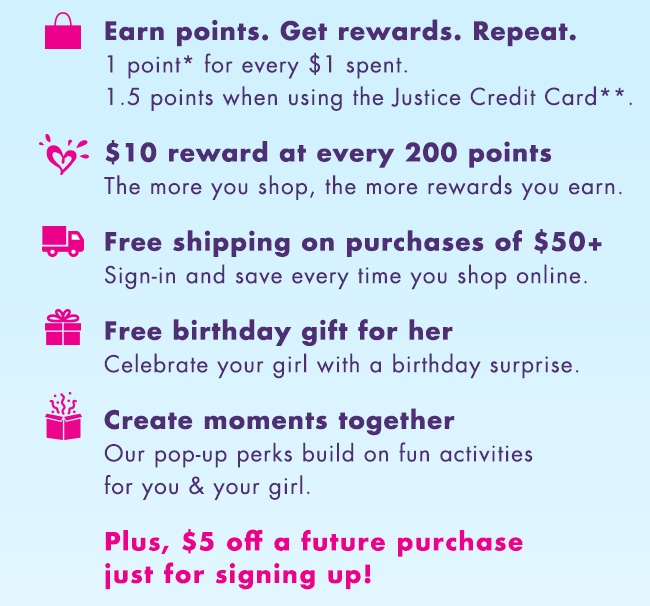 Welcome offer sent via email within 1-2 days after enrollment.
Terms and conditions apply.
TERMS OF USE
|
DETAILS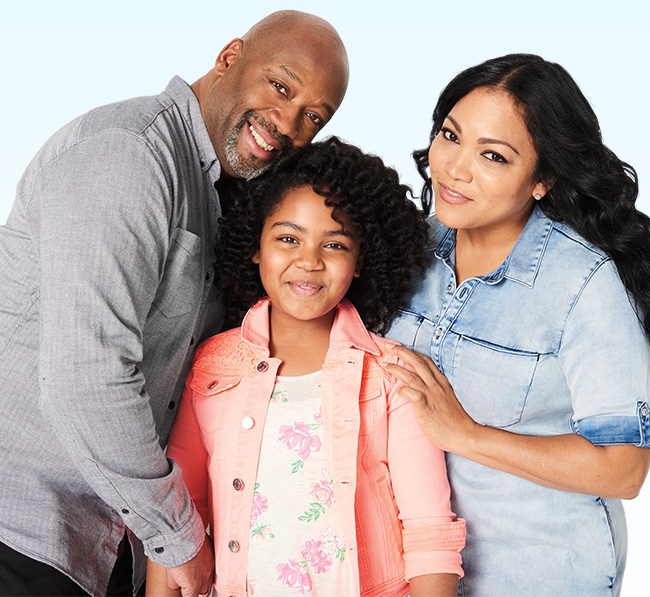 DETAILS FOR CLUB JUSTICE
The Club Justice loyalty program is provided exclusively by Justice and open to legal residents of the 50 United States and D.C. who are age of majority only. Requires valid email address and phone number. Void where prohibited by law. Purchase requirements, point limitations and reward restrictions apply. Justice Rewards Program is subject to full Program Terms at www.shopjustice.com/ClubJustice/Terms, which require binding arbitration of claims involving Justice related to the program. Information collected in the program is subject to the Justice Privacy Policy at: http://www.shopjustice.com/customerservice/privacy.

Points are calculated based on the purchase price of the item(s) after discounts and coupons and before taxes and fees are applied. Points rounded down to nearest whole dollar amount. Redemption of gifts, previous purchases, existing special orders, charity items, gifts-with-purchase, giveaways, credit card payments, layaway items, processing charges, delivery surcharges, shipping and handling, taxes, or state and any other applicable governmental fees will not accrue points. Rewards certificates expire 45 days from issuance.
DETAILS FOR JUSTICE CREDIT CARD
**Justice Credit Card issued by Capital One, N.A. Subject to credit approval. Must be at least 18 years of age. Capital One, N.A. is not a party to the Club Justice loyalty program or the terms of the program. The Capital One, N.A. customer agreement for the Justice Credit Card, which is available at www.shopjustice.com/JusticeCard, is separate and distinct from the program terms. Visit any Justice store location or www.shopjustice.com/JusticeCard for details.